BW Monastery will be launching a brand new practical buddhism sharing session every Sunday from 1030am to 12 noon, specifically targeted at the 30-40 year old working adults.
Join us as we talk about the troubles we face in life every day!
Unload your frustrations freely, without fear of being judged.
We don't promise to solve your problems, but come open-minded and you will hear fresh perspectives offered by other participants!
Experienced Buddhist practitioners will also share practical tips you can bring home
to help navigate various difficulties you're facing in life!
Find out more here: https://bwmonastery.org.sg/hilife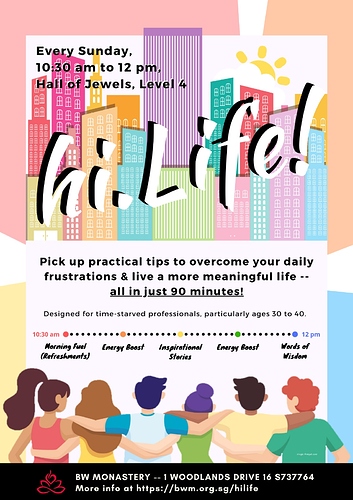 We will like to hear from you the daily frustrations that you may be facing at work or home… share it here in this thread!